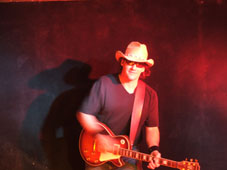 Todd Partridge - Guitar and Vocals - Primary lyricist and arranger, plays a Parker Fly guitar through a Mesa Boogie/Peavy Classic hybrid. Influences include, Tommy Bolin, Rory Gallagher, Steve Hillage, Stevie Ray Vaughn, BB King and John Prine.
Clete Determan - Bass and Vocals - Veteran of many bands, covering a variety of genres from Rock to Country. Rickenbacker Bass through an Ampeg amp. Influences from Jim Reeves to contemporary college radio. If it has been on the radio, Clete can play it with his eyes closed.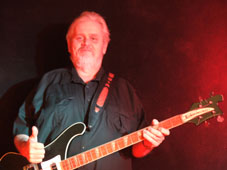 Chad McDermott - Keyboard and Vocals - Alesis and Kerzweil keyboards and Conn Organ with Leslie Speaker. Billy Joel, Black Uhuru, King Missle, Nick Cave and the Dukes of Hazzard.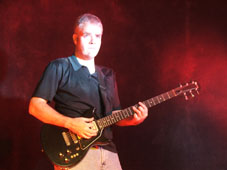 Brian Grundmeier - Drums. Ludwig drums and Zildjian cymbals. Veteran of local and touring bands. Influences include Dream Theatre, Rush, Kings X, 80's metal, 70's prog-rock and Classic Rock.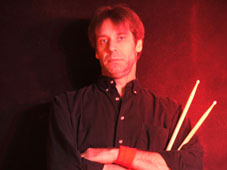 Kaycee Hoffman - Sal's latest addition. Kaycee can sing everything from Janis Joplin to Gretchen Wilson. Her influences are are hard rock female icons.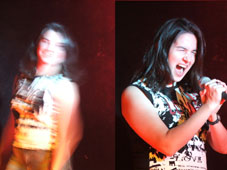 The Salamagundi project started in 1992 in the basement of a farmhouse, outside of Wall Lake, IA. Clete came over once a week to work on originals and jam. These sessions usually went into the early morning hours, because time just doesn't seem to exist when you're playing music it was not unusual to play until 2:00 or 3:00 in the morning. But we always made it to work the next day.

Feeling cramped in the basement, we dreamed of having an actual recording studio, where we could indulge in our craft, with other musicians. Our credo was "If we build it they will come." Todd and Clete converted a 600 square foot, two-car garage into a wonderful studio space, and they came!

Over the years we've had many visitors and everyone is encouraged to join in. Kids, amateurs, and accomplished musicians all stopped by and helped create the good feelings that evolved into the compilation of our first CD in 2001. We often remind ourselves how lucky we are to be able to share and enjoy our talents with each other and those who join us. We always say that no one has ever had a bad time at Salamagundi Studios.

In November, 2003, we finished our 2nd CD, with the help of Kirk Kaufman, at Junior's Motel Kirk's is a wonderful space to create music in and we had a great time. Our next objective is to finish the NEW studio in the old Auburn School building and to continue making music and having fun with our friends. C'mon down and join us sometime!